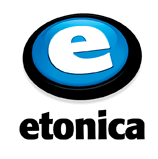 Several years ago we started the Etonica software company to address what we felt was a complete lack of creative, attractively designed and user friendly software applications on the PC platform.
We found that most software manufactures spent little or no time on the user-interface or general usability of their products. Many applications were hard to learn, uninviting and counterintuitive. Furthermore, we found a lack of user friendly solutions to the most basic functions. In short, we saw an opportunity. We carefully organized a talented development team to help us realize our vision: change the industry with truly innovative software, one program at a time.
From our team's own personal experience, we realized that currently available FTP programs were complicated and convoluted. So Tango FTP became our first project. We decided to build a solid, reliable FTP client with a powerful backend and make the user interface exceptionally easy to use.
Our designers looked at every FTP on the market and with the help of targeted focus groups, it became obvious what needed to be addressed. Every aspect of the user experience was considered and the main goal was to make it intuitive, simple and fast.
After the careful design phase, our team mapped out the underlying code to be implemented. Six months and 31,124 lines of brilliant code later, we achieved our goal. The entire application was written in the latest, cutting edge language C# (C Sharp) using the Microsoft .NET framework, so the program is fast, reliable and rock solid. Try Tango FTP free for 15 days and we're confident you'll agree.